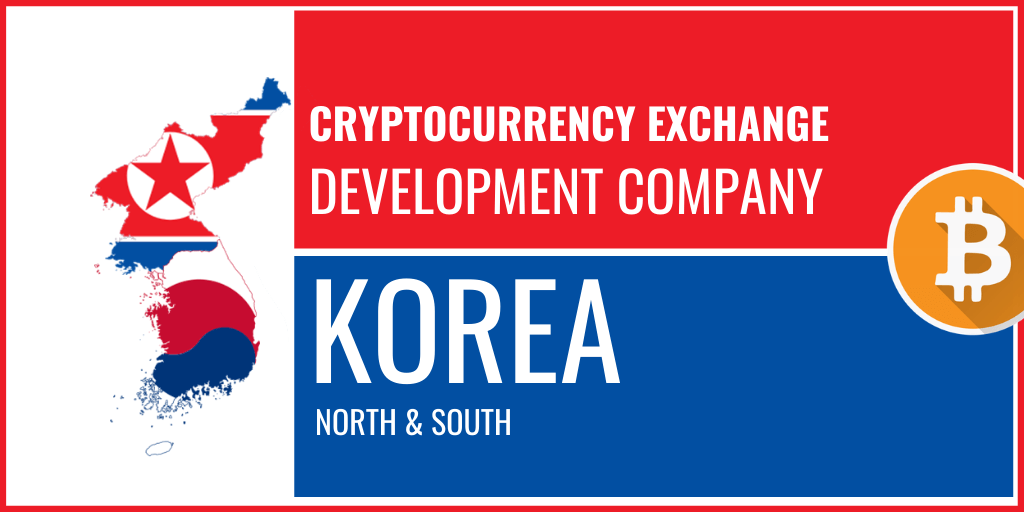 Cryptocurrency Exchange Development Company In Korea
Bitdeal - A leading cryptocurrency exchange development company in and around Korea, offering legitimate cryptocurrency exchange development services, to benefit the entrepreneurs who are looking to start a cryptocurrency exchange in South Korea.
But, before explaining our cryptocurrency exchange development services in Korea, let us explain why we have chosen Korea as a potential marketplace, by exploring the cryptocurrency market in Korea, cryptocurrency regulations in Korea and a lot more stuff.
We are going to analyze the cryptocurrency market in Korea by covering below topics.
Cryptocurrency Market in Korea
Cryptocurrency Regulation in Korea
Cryptocurrency Taxation in Korea
Cryptocurrency Exchanges in Korea
Cryptocurrency Trends in Korea
Cryptocurrency Future in Korea
The Third Largest Cryptocurrency Market
The important fact that we have to accept is, cryptocurrencies are not fully legalized in many countries, still the cryptocurrency transaction or under the grey area of regulation, Korea is also one among the list. South Korea is the third-largest cryptocurrency market in the world after Japan and the United States. Though the cryptocurrencies are not a legal tender in Korea, the people graze on such new kind of financial assets have not went out of the light. In Spite of the cryptocurrency regulations, the trading ratio has been increased to drastic by the arrival of some promising cryptocurrency exchanges like localbitcoins, thumb, and upbit.
Cryptocurrency Regulation In Korea
As said above cryptocurrencies are not legal tender in the south and north Korea and transactions overlying the cryptocurrencies are considered to closely monitor regulatory system.
Regulations on Exchanges:
On August 6, 2019, South Korea's Finance Intelligence Unit has revealed the regulations on cryptocurrency exchanges. The regulation instruction has quoted that crypto exchanges will be issued with licenses along with the recommendations of FATF ( Financial Action Taken Force) - International anti-Money laundering Monitoring System.
And the government of Korea has enforced a strict rule that cryptocurrency exchanges that want to proceed with their business legally have to register under the South Korean Financial Supervisory Service(FSS).

In 2018 the Korean Financial services commission (FSC) have been established a strong obligation on banks which supports cryptocurrency exchanges. In May 2018, The lead of FSS have outlined the positives of cryptocurrencies, and spoken the cryptocurrency exchanges are most wanted but should be regulated.
Regulation Free Zone in Korea
In August 2019, Busan - A city in Korea, has been declared as a regulation-free zone for crypto & blockchain development companies. This was the most expected move, and by 2021 there will be around 29.9 billion won ($25 million) will be raised. This region is not completely free, however, there will be a limitation for ICO's and stable coins.
Cryptocurrency Taxation in Korea
Before 2017, cryptocurrency transactions were tax-free, but after that the Korean government has announced a tax regulation for cryptocurrency exchanges. At first, it was not clear whether the cryptocurrency are subjected to VAT or not. The NTS ( National Taxation Service) has given clarity, that, if cryptocurrencies are circulated as currency we couldn't avail VAT, but if it is considered to be the property value then it will come under the taxation. In 2017 South Korean government has issued a nearly 24% tax on Crypto exchanges, which were 22% corporate tax and 2.2% was Local Income taxation.
Refer : Everything you Need to Know About Korean Crypto Laws
The preliminary announcement of National Taxation services On cryptocurrency Tax
Corporate income Tax - 11%- 27.5%
Corporate / Individual VAT - 10%
Income Tax - 6.6% - 44.2%
Capital Gain Tax - 6.6% - 44.2%
Inheritance and Gift Tax - 10% - 50%
Source : globallegalinsights.com
Cryptocurrency Trends in Korea
On December 2017 Bitcoin.com has published an article quoting about a survey - " 31% of South Korean employees are cryptocurrency Investors. That survey stated 3 out of 10 Korean workers have invested in cryptocurrency through any module.

Coinone a popular cryptocurrency exchange in Korea has announced listing criteria on its exchange. These listing criteria have favored a lot of cryptocurrency projects but after a lot of strict verification.

North Korea is about to release its own crypto coin, to avoid unstable international sanctions, and to break the U.S dominated global financial system. The coin development is under the early stage, still, they didn't reveal its name.This could be a token pegged with an asset of north Korea, as Petro did in Venezuela.

The same highlighted bitcoin.com again released an article on April 23, 2019, by quoting the cryptocurrency holding have been raised to 64% from 31%.

By April 23, 2019 the south Korean currency won has captured,

2% of the global bitcoin trade volume
4.8% of BCH exchange volume
6.7% of XRP exchange volume
1.4% of ETH exchange volume
0.28% of LTC exchange volume
source : news.bitcoin.com
Local bitcoin has witnessed an all-time high of trade volumes in the last three months.

South Korean Government has approved 7 cryptocurrency exchanges including bithump, korpit, coinone and four more exchanges from 21 proposed exchanges.

Korea is a small country but holds more than a dozen of cryptocurrency exchanges.

A report says that South Koreans are investing an average of $6000 in cryptocurrencies.

South Korea's tie-up with cryptocurrency has been strengthened by the wide IT infrastructure and by the 14 fold increased of cryptocurrency-related application users. Refer : investopedia.com

Kakao one of the largest conglomerates is about to list its Klay cryptocurrency on exchanges.

The Korean government has invested 1 trillion won on blockchain development in 2019, which is nearly $900 million.

Thus, Korea seems to lead worldwide blockchain adoption.
Cryptocurrency Exchanges in Korea
Cryptocurrency exchanges are the medium of buying and selling bitcoins or any other cryptocurrency.
How to buy Cryptocurrencies in Korea?
You can buy cryptocurrencies by registering with any of the popular Korean cryptocurrency exchanges listed below
Top 10 Cryptocurrency Exchanges in Korea
Upbit
Korbit
Coinone
Coinplug
Coinnest
Youbit
GOPAX
Coinlink.
Cryptocurrency Future In Korea
From the above-discussed topics, we may conclude that the country is not fully opposite to cryptocurrency usage, but it is looking for streamlining the crypto transactions though passing some strict regulations and taxation amendments. So, The future of cryptocurrency in Korea expected to be stable and also may become legal tender in the future. This competitive marketplace still under the fertilization period for a lot of cryptocurrency exchanges to be introduced and registered under the government. For entrepreneurs who are looking to start an exchange like bithumb, localbitcoins, and upbit this will be the right time to launch a cryptocurrency exchange in Korea.
Our Blockchain Development Services In Korea
We at bitdeal cover the following cryptocurrency & Blockchain related business services for clients from Southeast Asian countries like Korea, Japan and more.
Cryptocurrency Wallet Development
Decentralized Exchange Development
Private Blockchain Development
Token Development
Smart Contract Development
DApp Development On Various Blockchians
And more..

Wrapping up..
If you are looking to start a Cryptocurrency Exchange in Korea, we are ready to assist you from the early stage of development to the deployment. Our experts are available 24 X 7 for a proper consultation and to make immediate actions towards your cryptocurrency exchange development projects. We give 100% source code, whereas no cryptocurrency exchange development company promises you that. We avail some clone of some popular cryptocurrency exchanges like bithumb, localbitcoins and more.
Get ready to connect with us!
Cryptocurrency Exchange Script
Cryptocurrency Exchange Development Company In Korea