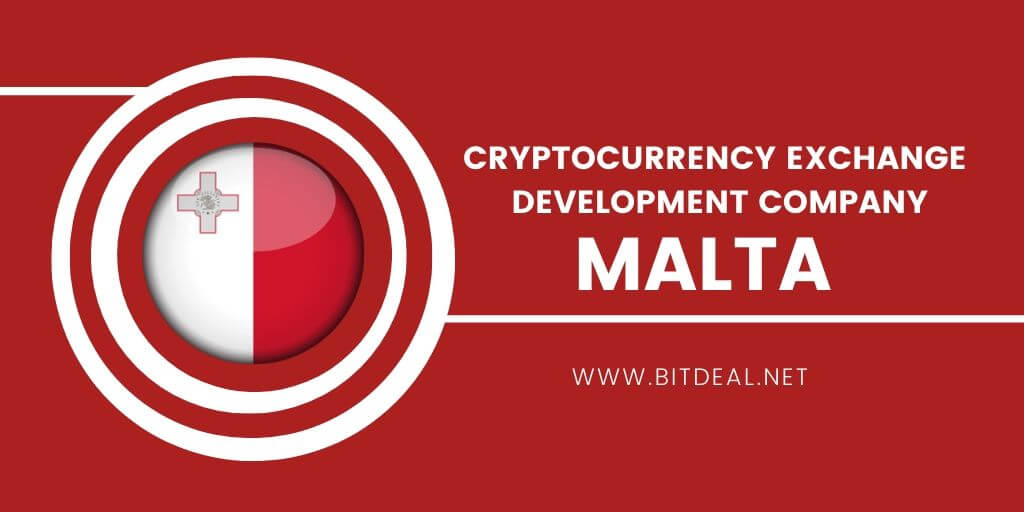 Cryptocurrency Exchange Development Company In Malta
Bitdeal is the leading Cryptocurrency Exchange Development Company that offers A to Z cryptocurrency & blockchain-related business services such as Blockchain Development, Cryptocurrency Wallet Development, Cryptocurrency Exchange Clone Scripts, etc.
We chose Malta because of its crypto-friendly nature and good economic growth. let's Explore more about Malta's crypto market and regulations
Malta, the beautiful island in Europe, heartily welcomes Cryptocurrency and blockchain-related business. Now popularly known as ' The Crypto Island' and become the hotspot for huge business people and Crypto enthusiastic.
Why Malta?
Many countries like the USA, Canada, Germany, France, Japan have accepted cryptocurrencies legally but those government has laid very strict rules and regulations. So, Starting a Crypto exchange is not an easy thing in those countries, but in the case of Malta, the legislation is more favorable for the business people.
Maltese government believes that the blockchain and cryptocurrency development business will bring a huge impact on the enhancement of over all economic growth of the country.
Here is a video that describes why all cryptocurrency companies choose Malta for their Business.
Source : Blockchain Flash News
Cryptocurrency Regulations and Legislation in Malta
Virtual Financial Assets Act(VFAA)
On 1st November 2018, The government of Malta has introduced Virtual Financial Assets Act to regulate Cryptocurrency and blockchain-related business. It is an act that has been passed to regulate the Virtual Financial Assets Transactions. This law is applicable to all kinds of crypto developers such as Wallet companies, Exchange websites, Blockchain Companies, etc
Digital Innovation Authority(MDIA)
The Primary Purpose of this Authority is to regulate the innovative technologies and it is responsible for providing license for all kinds of the organization from start-ups to enterprises This Authority initiates and executes cryptocurrency governing acts.
Innovative Technology Arrangements and Services(ITAS)
This act is considered as the backbone of the Cryptocurrency legal act and it is established to meet the legality, integrity, and transparency.
Source : The MDIA Act
Cryptocurrency Trends in Malta
1. Malta is the first country in the world that establishes the regular framework for blockchain and cryptocurrency. On July 4, 2018, the Maltese parliament has passed three bills in the law and made it a rememberable day in Malta's history.
2. Malta has a different way of approach, while many countries look in economical perspective and malta's vision is in strong technological aspect, a Tech-first view. and laid flexible laws for evolving technologies.
3. Mr. Joseph Muscat, the prime minister of Malta, told that Malta is the pioneer in the regulation of Blockchain and Crypto related business.
4. Malta's dignitaries told that Malta will not allow the participation of the European Union in any kind of taxation policy.
5. In 2017, Malta has installed its first Bitcoin ATM in the city Sliema that enables users to buy bitcoin and the user can check their balance in the e-wallet by using QR codes in the smartphone itself.
6. The World's largest Cryptocurrency Platform in the world Binance is relocated to Malta in the year 2018 from china.
7. Malta's government has planned to conduct the AI and Blockchain submit in the month of November 2019.
Cryptocurrency Taxation in Malta
In Malta, there is no tax for the cryptocurrency exchange and if one sells cryptocurrency and gains income from it then they are subjected to income tax at the rate of 5%.
The Maltese Value Added Tax (VAT) Department follows the European Court of Justice in Hedqvist (C-264/14) so, exchanging fiat for cryptos and cryptos for fiat currencies are not taxable and will be excluded from VAT constraints.
Popular Crypto Exchanges in Malta
Binance
Binance is one of the world's largest cryptocurrency exchange platform supports more than 120+ Cryptocurrencies and made a huge impact on the crypto world. It's already has a branch office in hong-kong, Tokyo, Taipei, etc
OKex
OKex is the largest digital assets exchange company that has also moved its headquarters from Hong-kong to malta that supports more than a hundred trading pairs and it also supports margin trading.
Decentralized Ventures
It is the Malta-based company provides consulting service for blockchain, Cryptocurrencies, and De-Centralized platforms
Coinvest
Coinvest is the third-largest crypto exchange company that has moved its headquarters to Malta. This company collaborate with the Maltese government and established the Blockchain council.
Yovo
Yovo is the block-chain based mobile network company that shifts it is headquarters from London to Malta. Yovo allows users to buy tokens and let them use it to pay bills.
Exante
Exante is the first licensed company in the world to offer bitcoin spot and CMOE futures in one unified account
Learning Machine
It is the start-up company in Malta that stores the users' online learning achievements and records in Blockchain. The learning machine team has verified the true nature of the record and it's paved a way for the government to keep track learning methodologies of the people.
Bitmalta
Bitmalta is the non-profit organization aims to increase the availability and impact of cryptocurrencies in malta and it is coordinated with the Malta Chamber of Commerce to conduct workshops and events around Blockchain and Cryptocurrencies.
Blockchain Malta Association
In Malta's Crypto Ecosystem, Blockchain Malta Association has played a vital role. It actively participates in all the blockchain and cryptocurrencies related events and summit and it collaborates with the Maltese government and works for the growth overall crypto economy.
Explore more famous cryptocurrency exchanges in Malta Here !!
Our Cryptocurrency Exchange Development Service in Malta
Smart Contract Development
Token Development
Providing Cryptocurrency Exchange Clone Scripts
We Bitdeal, the prolific innovative team aims to give the best updated new technologies in all kinds of services to satisfy customer needs precisely. Our team has in-depth knowledge and well known for providing meticulous services. If you are planning to start a Cryptocurrency Exchange Development in Malta, we are ready to assist you!
Get a Free Quote from Bitdeal Now !!
cryptocurrency
Cryptocurrency Exchange Script
cryptocurrency exchange development company
cryptocurrency exchange development company in Malta